---
Add discussion
Wed, April 2, 2014 (Reply to Post):
Which small LA bookstore? "Genius"? Sounds interesting. i don't know anything about it. New to the art, but an avid consumer living Downtown for now. Get back to me on that.
---
Mon, March 3, 2014 (Reply to Post):
Hello back John! As far as the slipcases I don't know what the plans are but we can find out.

--Jeff
---
Sat, January 18, 2014 (Reply to Post):
Try this one http://www.axelkah.de/files/indexmain.htm
---
Fri, December 13, 2013 (Reply to Post):
How many pages are in an issue? I thought there was maybe 4 pages of bravo for each issue of Rook

---
Mon, October 15, 2012 (New Post):
"Different" Johnny Donald original on ebay today?
---
Tue, October 2, 2012 (New Post):
Beautiful.

http://goldenagecomicbookstories.blogspot.com/2012/09/blog-post_8190.html
---
Tue, October 2, 2012 (New Post):

Great sequence from Buz Sawyer!

http://2.bp.blogspot.com/_s_rdOA5ybkM/S039BtwUviI/AAAAAAAACUk/NKSpH8w5TY8/s400/buzsequence.jpg

Does anyone know what collection(s) it appeared in?
---
Thu, September 13, 2012 (New Post):
Here is the new forum/discussion code.

You can now link to uploaded or other images on the internet like this...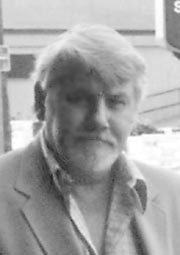 Courtesy of & ©2000 Paul Rivoche. (from twomorrows.com)

...or post a link.. Alex Toth Wikipedia article

I hope this is better than reading the spam that shows up on the other code. :-)

--Jeff
---
Sat, August 30, 2008 (New Post):
Congratulations to mainstream comics pro and fellow Toth fan Lee Weeks on his new book in the TwoMorrows MODERN MASTERS series:

http://tinyurl.com/59n9b5

It's a well-deserved honor, and the book is loaded with finished art as well as roughs, pencils, photos, and the odd previously unpublished item (the cover art, for example). The text is an extended interview that is rich in biographical detail as well as insights into Lee's creative process. Well done!
---
Mon, August 11, 2008 (New Post):
I was wondering if anybody on this site had read alex's stories from one small voice by clifford meth. If i could get just a small review, I would appreciate it. Ive heard some of the work was done pretty close to his last days.
---
---